Staff Assist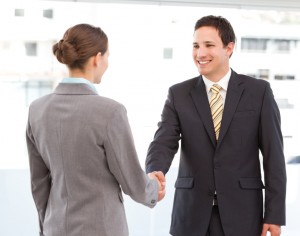 Are you finding it increasingly difficult to adequately staff your exhibits and events? Does your company have fewer field-based representatives covering larger territories? Do you find that using field-based representatives as exhibit staffers takes these critical resources away from their primary responsibilities, which isn't always an option or the optimal approach? Are you looking for a solution that will help you staff your shows with the quantity – and quality – of resources you need consistently throughout the year?
If you answered yes to any of these questions, you are not alone. But we can help.
 StaffAssist – The Solution to your Staffing Challenges
StaffAssist is marketech360's trade show staffing solution, and can help you staff your exhibit when the availability of internal resources is limited.
Through StaffAssist, we provide trained, experienced personnel who effectively engage, qualify and transition your visitors to your own on-site sales team. Our staffers are not simply hosts, hostesses or crowd gatherers. They are highly-skilled professionals who function as an extension of your own sales force.
 Our Approach
► Prior to their arrival at your show site, each StaffAssist professional receives intensive training about your company and your target audience profile.
► Once on site, our staffers effectively engage visitors who pass by your exhibit and draw them into your space.
► Once engaged, our staffers probe to determine if your visitor meets the specific profile criteria that you provide. If the visitor does not meet the defined criteria, our staffers handle the visitor's needs and then disengages with the visitor.
► If the visitor is a prime target, then our staffers probe further to determine the visitor's specific needs and interests, and then transitions the visitor to an appropriate member of your own internal team who can take the discussion to the next level.
Effective engagement and qualification enables your internal staffers to focus on those visitors who need their time an attention – and lets them focus on what they do best – SELLING! With this focused approach, fewer internal resources are needed on site, and performance is enhanced while overall costs are reduced.\
 Testimonials:
"Adding StaffAssit to our larger conferences with multiple products has proved to be something our booth staff now expect and it's such a useful tool for them. StaffAssist is engaging, easy to work with and very helpful in guiding our attendees to the right staff and if necessary holding their attention until one is available."
Ruth Nicolai, Director Conference and Event Services, Educational Testing Services
"highly motivated and expereinced professionals" ,"great addition to the sales reps", "increased the number of interactions by successfully engaging attendees, qualifying them and transitioning to our reps, who focused on the detail aspect of our product"
AnnMarie Bermudez, Mgr., Conventions and Medical Events, Daiichi Sankyo, USA